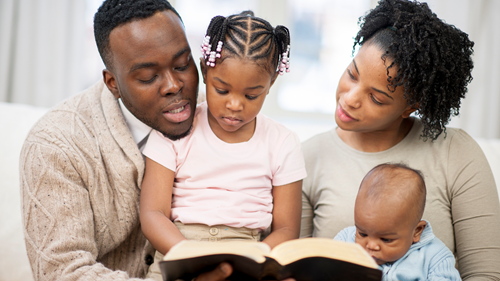 Urban Family Talk "In the Gap" List
We believe that it's our responsibility as a ministry to encourage the Body of Christ to pray concerning the things that are unfolding right before our eyes. We know from 2 Corinthians 10:4-5
"For the weapons of our warfare are not of the flesh but have divine power to destroy strongholds. We destroy arguments and every lofty opinion raised against the knowledge of God, and take every thought captive to obey Christ, being ready to punish every disobedience, when your obedience is complete."
With this in mind we have put together a list of of individuals who are promoting wickedness within our nation and bringing a reproach upon our land. Now we know "For we do not wrestle against flesh and blood, but against the rulers, against the authorities, against the cosmic powers over this present darkness, against the spiritual forces of evil in the heavenly places" but these individuals represent wickedness in various areas with demonic authority and we will use them as symbols to pray against the wickedness they promote.
The plan going forward is to present to you 3 or 4 prayer points a month. You can also submit prayer points for us to consider to be on the list at urbanfamily@afa.net
1. Abortionist Willie Parker
A recent article defines him as  "black, feminist and driven by his Christian faith to provide abortions in the South, where women seeking to terminate a pregnancy have few options"
Parker says of himself "I believe that as an abortion provider, I am doing God's work," Parker writes in his new memoir, "Life's Work." "I am protecting women's rights, their human right to decide their futures for themselves, and to live their lives as they see fit."
We assert that Dr. Parker is demonically influenced to do the "work" that he's doing. He's confused as to what God's will is, and ignores that every person bears the image of God. That God hates the shedding of innocent blood.
Parker is a traveling abortionist and does abortions throughout the south. Pray that God would arrest Parker's heart and truly save him. Pray that his efforts to raise money for Planned Parenthood would fail and that he would be convicted by the Holy Spirit about the wickedness he partakes in and how he's blaspheming the very name of God by saying he's doing this murderous act in service to God.
2.Homosexual Megadoner Tim Gill
Tim Gill is an American computer software programmer, entrepreneur, philanthropist and Homosexual rights activist. He is the founder and co-chair of the Gill Foundation a private Denver-based philanthropic organization supporting the Homosexual community across the country. He is the single largest individual donor to the Homosexual rights movement in U.S. history, having personally committed more than $422 million since the early 1990s.
Gill says his main goal is to "punish the wicked" He's speaking of all who hold Biblical views about sexuality.
Despite the legalization of homosexual marriage in all 50 states, tech millionaire Tim Gill said he is not satisfied with the movement's progress. He plans to use his immense wealth, corporate influence and political network to target red states with laws protecting religious people who disagree with the homosexual movement's worldview.
""We're going into the hardest states in the country, we're going to punish the wicked." Gill says
Pray that Gill's heart would be set aright by the power of God that God would reach down and save him. Pray that Gill's finances would dry up and that he would not be effective in advancing sexual rebellion and deviancy in our land.
3. Psychologist Bruce Rind
Rind has researched intergenerational sexual activity involving individuals below the legal age of consent. He's believes his studies show that minors having sexual relations with adults does not hurt or harm the minor in any way.
Nearly 20 years ago Rind wrote in a Psychological Bulletin that the long-term destructive effects of child abuse are overestimated. When he made these claims almost 20 years ago both the American Psychological Association and both Houses of Congress publicly rejected them. The wicked is very persistent though.
Now with newer research Rind is banking on a more favorable political and scholarly atmosphere to bring up these claims again and the sad part is this time there's silence, no congressional concern, no APA scrutiny.
Mark Regenerus A Christian sociologist believes with the notable lack of professional and governmental condemnation that Rind's scholarship will likely serve to weaken the age of consent laws. He predicts that those who hesitate to embrace Rind's conclusions may soon be considered "out of touch, narrow-minded, or worse, hateful"
We need to pray Saints that Rind would submit to the Lordship of Christ and that his claims will begin again to be publicly dismissed by The Church, Houses of Congress the APA and the general public. We need to take every thought captive to obey Christ, being ready to punish every disobedience, when your obedience is complete.
Pray that Rind will meet great opposition so that children will be spared, and the reproach from his claims would not be poured out on this land.
4. The Persecuted Church
Let's pray for our brothers and sisters in other countries enduring persecution. Let's also pray for America as we are experiencing a great falling away that God would move mightily in this land as well.
From Open Doors USA
Each month
322 Christians are KILLED for their faith
214 Churches and Christian Properties are destroyed
772 forms of VIOLENCE are committed against Christians
From Cru: How to Pray from the Bible
Please pray persecuted believers would know the hope God gives (Ephesians 1:18).
Pray the Holy Spirit would strengthen them (Ephesians 3:16).

Please pray persecuted believers would know how much God loves them (Ephesians 3:17)

Pray they would know how to share the gospel (Ephesians 6:19).

Please pray persecuted believers would fearlessly tell others about Jesus (Ephesians 6:20).
Other prayer tools:
3) Dwelling in the Homeland of Prayer
4) A Husband's Daily Prayer for His Wife