Fatherhood observations since baby #5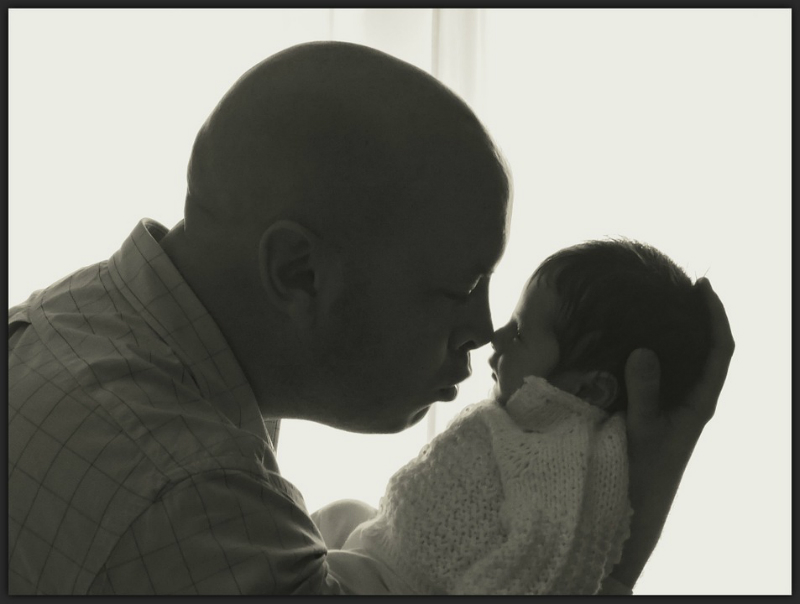 When you realize nothing really matters, you begin to see what really matters.
I know this thought may not seem complete or even make sense, but this has been the mind state that I've been in since the birth of my fifth child. Viewing the world in light of the reality that one day my kids will have to grow up in a strikingly different America than I grew up in it makes me feel as though what really matters is getting them prepared. I see a world for them that's oversexualized, rebellious, Socialist, marred with violence and disregard for human life, confused, out of touch with reality, and just plain discouraging. But I take comfort in God's Word.
"God made from one man every nation of mankind to live on all the face of the earth, having determined allotted periods and the boundaries of their dwelling place." --Acts 17:26
I can trust God that this is not only true for me now, but it's also true for my kids as they grow. Therefore, I must train them to live biblically, which will work in all time periods.
My children are young, and I have real-life concerns for them. I wonder where persecution of the Church will be as they grow. I wonder if they will be able to stand in the midst of social pressure. I wonder if the things my wife and I are teaching them will really stick.
I feel these feelings, but yet again, I'm encouraged that "God is able to keep you from stumbling and to present you blameless before the presence of his glory with great joy" (Jude 1:24). 
Even as adults, we face what can seem to be insurmountable odds. Just take a look at what's going on politically. Everything is moving more and more to the left. Look at what is on television. Survey what's playing on the radio.
As a father, I am not only charged with disciplining my kids and keeping them safe in an increasingly unsafe world, but there is the reality that even if I do my part well, they will be growing up amongst other kids who may not have had the same upbringing they've had. But I'm again assured by Gods Word:
"Be anxious for nothing, but in everything by prayer and supplication with thanksgiving let your requests be made known to God. And the peace of God, which surpasses all understanding, will guard your hearts and your minds in Christ Jesus." --Philippians 4:6-7
In essence, what the Lord has put into my heart as we have welcomed our new baby, Samuel-Witter, into this world is Trust in Me and in My Word.
"Blessed is the man who trusts in the LORD, whose trust is the LORD. He is like a tree planted by water, that sends out its roots by the stream, and does not fear when heat comes, for its leaves remain green, and is not anxious in the year of drought, for it does not cease to bear fruit." --Jeremiah 17:7-8