Pro-lifers down - but not out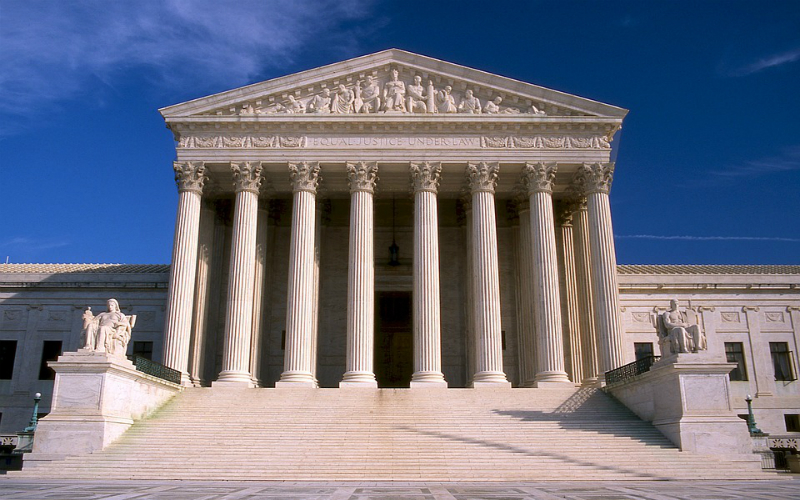 The Supreme Court has dashed Texas' effort to force filthy abortion clinics out of business. In spite of that disappointing decision, pro-lifers in the Lone Star State aren't giving up in their quest to make abortion clinics safe for women.
Yesterday the high court ruled 5-3 against the Texas law which sets minimum health standards for the clinics, such as keeping instruments and abortion rooms sterilized, and requires abortionists to have admitting privileges at a hospital within 30 miles. So effectively, say pro-life groups, the court decided to make abortion more available instead of cleaning up substandard abortion clinics.
Emily Horne of Texas Right to Life tells OneNewsNow that the law originally was passed to close filthy clinics like the one operated for years by the infamous Pennsylvania abortionist, Kermit Gosnell. Apparently, says Horne, Texas women are now at risk.
"... The judges ruled that clinics that would have stopped people like Gosnell – who is in prison for murder because of the horrible things in his clinic – they ruled that raising the standards of those clinics was not as important as having more of them in more places so that women could have a better – quote, unquote – 'right' to an abortion," she summarizes.
The Supreme Court ruling comprises more than 100 pages – so Texas lawmakers and Texas Right to Life will be reviewing options, explains Horne.
"I mean obviously we're not going to give up," she vows. "We have a lot to figure out in the next couple of months. But we're by no means done – so we'll see what's next and how this shapes the next debate for the next session. But this is not the end, by any means."
Attorney Jonathan Saenz, president of Texas Values, argues that yesterday's decision goes beyond the borders of Texas.
"Well, there's no question that when a lawless group of Supreme Court justices rule on a matter, it's their effort to control people in other states and try to use the government to control their lives and force them to do things that five unelected judges want – instead of ... the will of the people in the state," he states.
Like Horne, Saenz says the Supreme Court ruling is based on making sure abortion is available, rather than protecting women who choose to abort their preborn child.
"There's been significant efforts to bring to light some of the deadly things that happened in a Pennsylvania clinic under Kermit Gosnell, an abortion doctor who now sits in prison for not following health and safety standards like the ones that Texas was wanting to ensure for women throughout the state."
Gosnell also was given life sentences for killing babies born alive during abortions. The court's ruling likely will limit the various states' ability to regulate filthy abortion clinics such as Gosnell's.
Won't miss a beat
Joe Pojman of Texas Alliance for Life calls the decision "a big setback for our movement" because it means Texas won't be able to fully implement common-sense safety standards at abortion facilities. "It [also] means that tens of thousands of women who have abortions in Texas are going to be put at risk to their health and safety," he adds.
And Pojman says his group plans to be ready the next time Texas lawmakers meet in Austin.
"Our attorneys and our physicians are going to pour over this 100-plus-page decision, and we'll see if it's possible to do anything to raise the standard of care at these substandard abortion facilities," he vows. "Their operating rooms are not even sterile – [so] we'll see what's possible and make recommendations when the Texas legislature meets in January."
Carol Tobias of the National Right to Life Committee says the Supreme Court in effect decided "it's going to be the ex officio medical board making decisions that could be made by state officials elected by the people." Nevertheless, she promises the pro-life movement will continue to press for legislation.
"Fourteen states have already passed bills that would say once an unborn child has reached the stage of development where it can feel pain, abortion is not allowed," she describes. "Six states have passed bills to say that you cannot use the dismemberment abortion procedure."
In addition, Tobias says the pro-life movement will press on to educate women on the alternatives to abortion. "A pregnant woman who is considering abortion because she doesn't know what she's going to do with this unexpected pregnancy can get help," she shares. "The pro-life movement has loving hearts [and] open arms [and is] waiting to help."
Tobias adds as far as the Supreme Court decision goes, the campaign for life will not miss a beat.
---
Editor's note: Comments from Pojman and Tobias added after story was originally posted.