Evangelist Alveda King remembers her uncle's legacy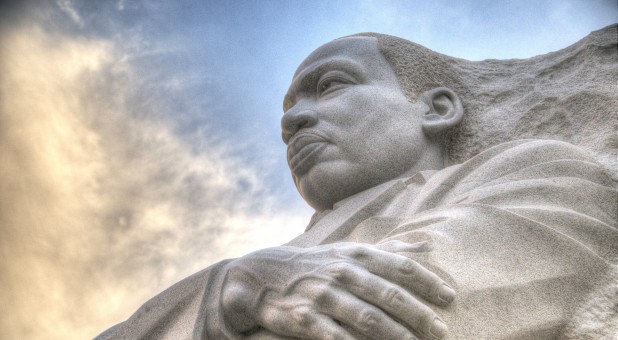 April 4, 2018 marked the 50th anniversary of the legacy of Rev. Martin Luther King, Jr. I and other family members and many friends prayerfully joined his heirs and the president to commemorate the momentous day. And today we join the U.S. Park Service in celebrating the newly proclaimed MLK National Historic Park.
50 years ago, my Uncle ML left this world after being gunned down in a grim assassination. Yet his legacy lives on -- not attached to the bullets, but rather pointing to Christ's victory on the cross.
The number 50 represents jubilee, a season of grace and freedom. Ultimately Jesus won freedom for everyone. In following Christ, King embraced the totality of agape love for humanity.
Shortly before his death on April 4, 1968, in his 1967 Christmas sermon, King pointed out the foundation of his vision:
"And when we truly believe in the sacredness of [the] human personality, we won't exploit people, we won't trample over people with the iron feet of oppression, we won't kill anybody."
If my uncle were here today, he would likely remind us that we can "live together as brothers [and sisters] rather than perish together as fools."
I believe that Uncle ML and Aunt Coretta would be blessed to know that their three remaining adult children and granddaughter are walking toward a path of not being judged by the color of their skin, but rather to being embraced as beloved members of the one blood human race of Acts 17:26.
By denouncing racism, violence, and hurtful human deeds today and in the days ahead, by embracing nonviolent actions of a "One Blood Human Race" with our words and behavior, we can march towards a brighter day. We must agree to "value the human personality" from the womb to the tomb.
Finally, King was an imperfect and repentant human being who served a perfect God. Today, I believe my uncle would encourage us all to turn from the glittering and deceptive lights of the world and seek after the truth and light of God.
When we do this, Jubilee will dawn in our lives, and freedom will truly ring.