Be thankful for grateful men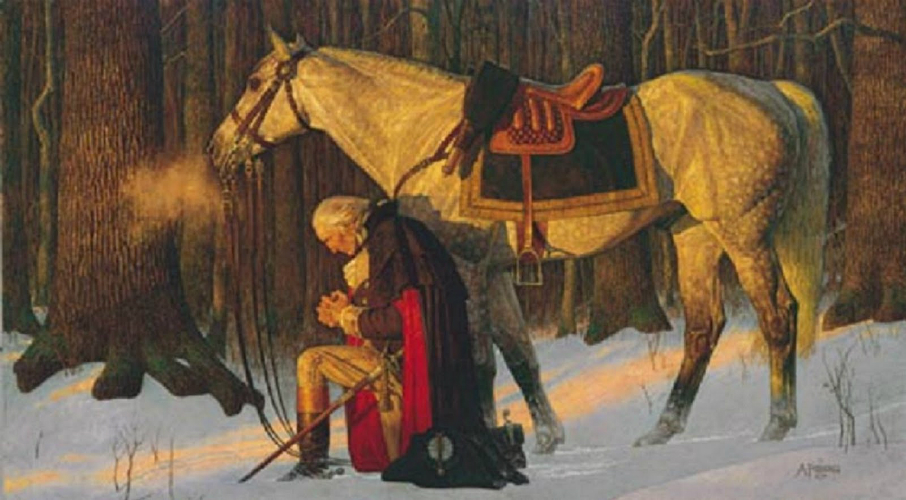 Thanksgiving can be traced to some hungry colonists and helpful Wampanoag Indians in New England, but some U.S. presidents have helped us better understand America's history since then. 
"George Washington was the initial president who mapped out what we ought to be celebrating during Thanksgiving," Arthur Milikh, a political historian and researcher at The Heritage Foundation, tells OneNewsNow.
On Oct. 3, 1789, the first U.S. president assigned Nov. 26 to be a "day of public thanksgiving and prayer" that was set for Thursday, Nov. 26. That action followed a September resolution in Congress to approach President Washington with the idea of a "day of public thanksgiving."
Milikh says every American shouldread Washington's proclamation, which he calls "absolutely beautiful" for its poetic gratitude to God for what was then a young nation.
"So many obstacles were overcome," says Milikh. "Thanksgiving is a day that we should all look up to God and thank Him not just for the plentiful bounty on our tables, but for the existence and the preservation of our nation."
Milikh also has a fondness for President Abraham Lincoln's proclamation, which came exactly 75 years after Washington and which officially set the last Thursday in November as Thanksgiving Day.
Congress made it an official holiday in 1941 under the Franklin Roosevelt administration.   
"It would be a shame if this holiday were gotten rid of," comments Milikh. "As Hamilton believed, as Washington believed, this is one of the most crucial human experiences, to believe that our country is sacred, that God safeguards it, and therefore our efforts should be toward safeguarding it in turn."
This post first appeared here on OneNewsNow.com and was reprinted with permission.