MRC: Holt helped Hillary, Trump hurt himself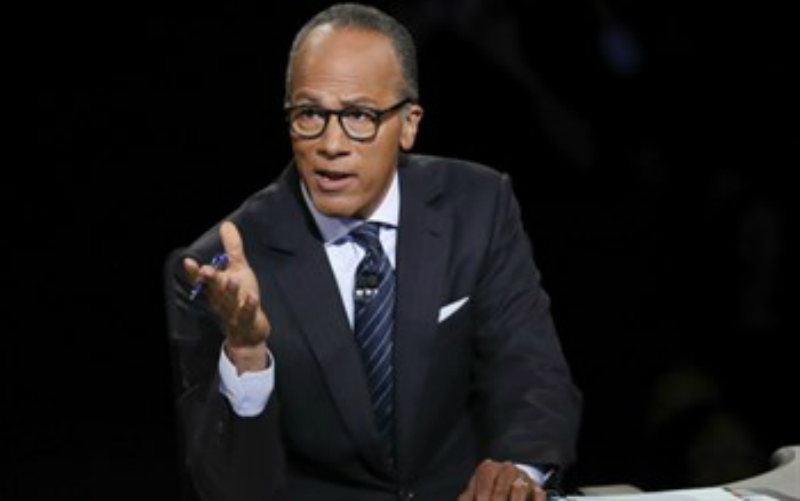 Everyone has opinions over who won Monday night's presidential debate, and some of the opinionated are pointing fingers at moderator Lester Holt.
"If you're going to be tough on Trump, you should also be tough on the other candidate to be fair," complains Geoff Dickens of the Media Research Center.
MRC, already a media watchdog, was ready to point out left-wing bias in the debate and Holt didn't disappoint. The moderator "challenged, fact-checked, and interrupted Trump" throughout the 90-minute debate but took it easy on Clinton, MRC president Brent Bozell complained afterward.
In fact, an analysis of the night found that Trump received six follow-up questions from Holt while Clinton ended the night with none, The Washington Examinerreported.
Even the reliably liberal Washington Post reported that more questions went to Trump - six - than Clinton, who got just one. 
Holt sat in the moderator's chair after the Left complained that Matt Lauer had gone soft on Donald Trump in a town-hall forum. Conservatives praised Lauer for his balance while NBC executives were unhappy with him.

Conservatives, meanwhile, warned Lester Holt not to repeat the gaffe of Candy Crowley in 2012, when she challenged a statement from Mitt Romney – with praise from President Obama for doing so. But it turned out that Romney was right.
Dickens notes that Holt failed to bring up the Clinton Foundation scandal and allegations of favoritism at the State Department; the Benghazi attack; or even the unprecedented news of the FBI investigating a presidential nominee during a campaign. That issue was finally raised by Trump himself. 
In the end, Trump made an effort to be the "polite Trump" in the first debate when he should have pushed back harder, says the MRC spokesman.
"It is up to the candidate to bring some of that out," he says, "especially when the moderator won't do it."
Source: OneNewsNow.com