Tragedy is no excuse to overstep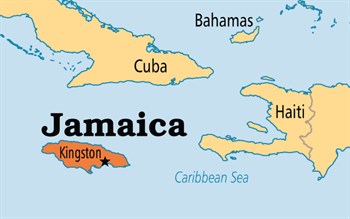 After gunman Omar Mateen opened fire at Pulse, an Orlando bar frequented by homosexuals, June 12th and killed 49 people before he was gunned down by police, the United States reacted by raising the rainbow flag half-staff at American embassies.
Helene Coley Nicholson, president of the Lawyers Christian Fellowship Jamaica, tells OneNewsNow 90 percent of Jamaicans are opposed to the homosexual lifestyle.
"We thought that this awful tragedy that happened in Orlando was being used as an opportunity to again push that agenda," Nicholson states, "and that has been confirmed by the sort of rhetoric that we have seen in the electronic, print, and social media."
But her organization considers the move to be provocative and insensitive.
"Clearly there is the need for the mutual respect of each other's sovereignty, independence, including legislative independence, so that we should be free to pass the laws as we have in a democratic society determined are in the best interests of our country," Nicholson submits.
The Lawyers Christian Fellowship president adds that Jamaica should be free to develop culturally as it sees fit, and she reports that embassy officials have been offensive to Jamaican cultural practices and have undermined Jamaican laws.
Source: OneNewsNow