Abysmal governance can't be hidden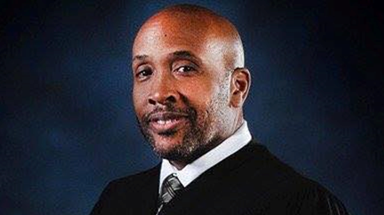 A judge recently acquitted Officer Edward Nero of charges in connection with the death of Baltimore resident Freddie Gray, whose arrest in April of 2015 resulted in his demise from a broken neck while in police custody. Gray's death, for which six police officers have been charged, sparked protests and widespread rioting in Baltimore.
No doubt some will cry foul and subsequent protests will ensue, as will commentary from liberal pundits who feel justice did not prevail and that Gray's death was the result of racism and "police culture." Cooler heads and the facts should overcome, and in my opinion, that has been the case thus far in the courts.
The trial of Officer William Porter resulted in a hung jury and mistrial; a retrial of his case is set for September. Officer Nero, who opted for a bench trial and was charged with second degree assault, was acquitted of all charges, in that he had minimal interaction with Gray during the arrest. The prosecution, though, argued that Mr. Gray not being seat-belted caused his death and was grounds for the charges filed against Officer Nero and his colleagues.
Trials for the other officers, including Sgt. Alicia White, Lt. Brian Rice, Officers Garrett Miller and Caesar Goodson, are scheduled for the coming months. Trial of the latter individual, the van driver who now faces second-degree murder charges, was set to begin June 6, 2016.
It should be noted that the judge who acquitted Nero was Barry Williams, an African-American. I would also point out that three of the six officers charged in the case are African-American as well. In fact, the Baltimore Police Department is over 40 percent African-American, to include the commissioner, the district attorney, and the mayor at the time of Gray's death. Even so, the match that lit the fuse for last year's riots was the cry of racism and police brutality. Coupled with Mayor Stephanie Rawlings-Blake's infamous press conference comment amidst the riots — "We also gave those who wished to destroy space to do that as well" — and you will see how those whom I call the "passionately misinformed" were stirred into a frenzy of destruction based on poor leadership and a false narrative.
Indicting six officers for the tragic death of a career criminal who was known for injuring himself for litigation against law enforcement is, in my opinion, the city leadership's misdirection to hide the real issues affecting Baltimore, including a lack of jobs, abandoned housing, high taxes, and rampant crime in the inner city.
My prayer is that cooler heads will continue to prevail and that all the evidence will be presented so that the officers get the benefit of justice and not the mob rule of Baltimore's city leadership looking to hide abysmal governance.