Trump names running mate anyway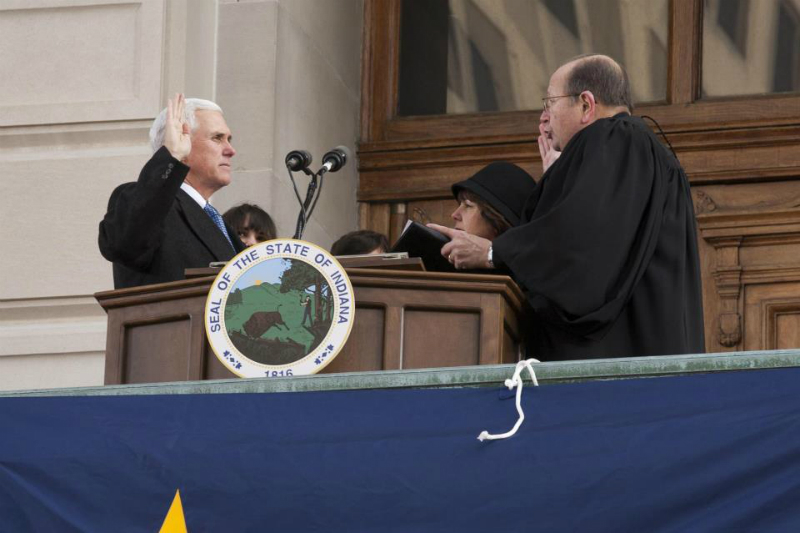 Indiana Gov. Mike Pence, a born-again Christian since accepting Christ while in college, will be the Republican nominee for Vice President of the United States.
Despite postponing the announcement event planned for 11 a.m. EDT Friday at Trump Tower in Manhattan, Republican presidential nominee-in-waiting Donald Trump tweeted the selection, saying an official press conference will be held at 11 a.m. Saturday. The pick had already leaked Thursday afternoon, and Indiana Republicans faced a noon deadline to fill their spot on the gubernatorial ballot for the November election.
In a 2010 interview with CBN News, Pence said his Christian faith comes first in all of his decisions. Politically, his record demonstrates a long history of very conservative votes during his time in Congress prior to his election as governor.
But, the shine came off his star a bit last year following the adoption of Indiana's Religious Freedom Restoration Act and the almost immediate "clarifying" effort that stripped some of the protections for Christian business owners in the original legislation. Many conservative Christians said his efforts "gutted" the bill and were a complete retreat in the face of opposition from LGBT activists.
While it remains to be seen if Pence can help Trump mend fences with conservatives and evangelicals within the GOP, he's already attracting the ire of "all the right people" on the left. Environmentalists, LGBT activists and liberal immigration activists all decried his selection as "extreme" and "divisive."
Source: CharismaNews