Black candidates compelled to run for office … as Republicans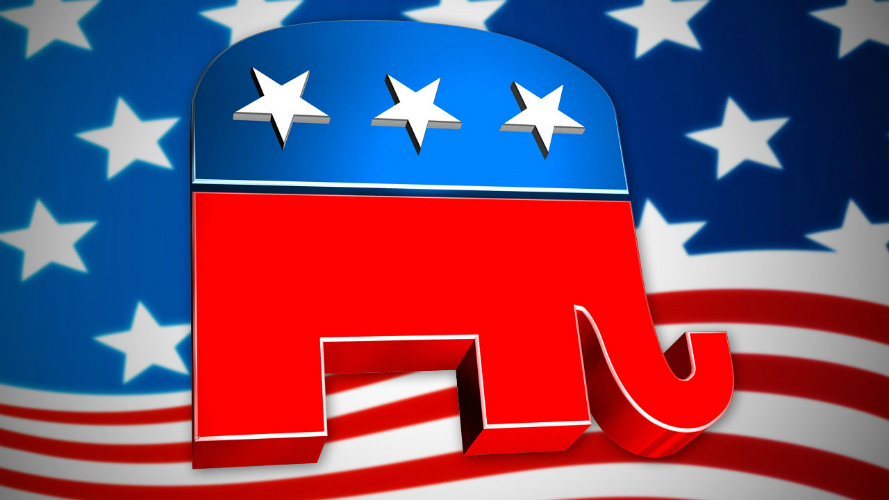 Last month's Republican National Convention in Cleveland was quite an experience. More than 50,000 people gathered for the week-long festivities, including speeches, interviews, commentary, live entertainment, and the confirmation of the Republican nominee, Donald Trump.
Cleveland did an excellent job of hosting the event. I felt completely safe, as security was tight but still allowed one to see the city and all its amenities. I especially enjoyed talking with members of law enforcement, which numbered in the thousands. I let just about every one I came in contact with know how much I appreciated them for protecting us and for putting their lives on the line every day. The expression on their faces let me know they coveted every vote of confidence, and they were all very gracious.
I broadcast my radio show, "Lion Chasers with Lonnie Poindexter," from media row at the Quicken Arena all week. Of the many highlights during the week, what most grabbed my attention was the number of black attendees at the convention and the number of black Republican candidates running for office. I met and interviewed candidates running at every level of office, including city, county, state, even federal office.
I met Lori Bartley, who is running for Texas' 18th Congressional District, and interviewed her on my show.
I met Cynthia Werner, a delegate to the convention out of Dallas, TX, who gave me a Texas campaign convention pen.
I was able to reconnect with Glo Smith, a candidate for Florida's 5th Congressional District. She ran for the office in 2014 and has thrown her hat back into the ring for another try at winning, as the incumbent Democrat representative, Corrine Brown, is now under indictment for multiple fraud charges and other federal offenses. I originally met Smith in 2014, when she was an attendee and speaker at the Black Conservative Summit in Washington, DC, an event I facilitated with Freedom's Journal Institute.
US Congressional candidate Casper Stockham stopped by the booth; he is running in Colorado's 1st District.
I took a selfie with Lenny McAllister, a candidate for Pennsylvania's 14th Congressional District.
I also saw candidate Corrogan Vaughn, who is running to take Democrat Elisha Cummings' Congressional seat in Baltimore, and Johnny Morgan, California's representative for Republicans for Black Empowerment.
At the state level, there was Shalira Taylor, who is hoping to be Ohio's state representative for the 11th District. I interviewed her on my show.
Shannon Wright was in attendance at the convention as well. She is running for president of Baltimore's City Council.
Shirley Husar, a delegate from California, brought her three millennial sons, who proudly stood on the convention floor with her as she announced the number of delegate votes for nominee Donald Trump.
An estimated 1,000 black Americans made the trek to Cleveland for the convention, and many more likely would have come had work or finances allowed. I asked those I met why they are running for office and why as Republicans. Their answers:
They saw a need in their respective communities and felt they could make a difference.
Their Christian faith compelled them to do something about America's spiritual decline, and they saw no line separating their faith and public policy.
They knew black history and stated that the Republican Party is the historical home of black America going all the way back to emancipation and reconstruction.
The candidates also acutely understood the plight and the state of black America under president Obama's administration, which I have dubbed Black Camelot.
Here are some sobering facts:
"Under Black Camelot, the percentage of black Americans struggling below the poverty line has advanced, according to data from the most recent Census Bureau, from 25.8 in 2009 to 26.2 in 2014 — up 1.6 percent. The median income among black households during those years, according to the Census Bureau data, sank from $35,954 to $35,398 — down 1.5 percent. The number of black food-stamp participants exploded during Obama's tenure, from 7,393,000 to 11,699,000, the U.S. Department of Agriculture reports — up 58.2 percent. Also, from Obama's inauguration through the fourth quarter of 2015, the percentage of black Americans who own homes foundered from 46.1 percent to 41.9 percent, according to the Census — down 9.1 percent. Of the $831 billion Mr. Obama was given through the Stimulus Package, what shovel-ready jobs has he provided to help poor blacks?"
Even liberal political pundits have noted the decline in the black community under Black Camelot's reign. Tavis Smalley, a liberal black radio and television broadcaster, has repeatedly pointed out that black Americans have lost ground in every major economic category under the Obama administration.
Democrat presidential candidate Hillary Clinton (Obama 2.0), who wants to lead our nation, has clearly stated her plan to continue what Obama has started. The black attendees and candidates I spoke with at the RNC all agree that things would only get worse under a Clinton administration, and that is why Donald Trump resonates with them.
In his recent piece, "Why Trump Shouldn't Write Off the Black Vote: His success in business could help him explain how liberal policies have hurt African-Americans," Jason L. Riley of The Wall Street Journal journalist writes,
"The class warfare practiced by liberals stems from a belief that poor minorities sit around resenting white wealth, or should. The reality is that ghetto residents don't hate Bill Gates. They want to be Bill Gates. One of the most successful rap labels in the 2000s was co-founded by Jay Z and called Roc-A-Fella Records, a slang spelling of the Rockefeller family name that's long been synonymous with wealth. Jay Z grew up in a housing project in Brooklyn. He wasn't envious of the super wealthy. He was a go-getter, and today he's worth more than $600 million, according to Forbes."
Black Americans are waking up in increasing numbers to the fallacy of liberal ideology and 50-plus years of Democrat rule in black communities across America that created the tragic collapse of cities like Detroit, MI. They know if Democrat leadership continues, more cities in urban America will implode under the weight of liberal progressivism. Seeking political office as Republicans is a practical and moral stance to stem the tide and change communities.
Sources: Wall Street Journal; Janice L. Ponds, author and psychologist.